"I know what we can do, Dad! Let's play ping-pong poetry."
Dad knew Caroline would do anything to keep from going to bed. She was pretty smart and, after all, eight years old. But ping-pong poetry?
"It's pretty easy," she chuckled. "I come up with part of a poem and you come up with another. Ping-pong. I guess you could also call it a rap."
"But Caroline, it's getting late and..."
"We'll do something short Dad, it won't take much time. How about the alphabet? We're studying it in school. I'll tell the teacher I did the alphabet rap with my Dad and she'll be so impressed. I'll start with the first three.
A IS FOR ANIMALS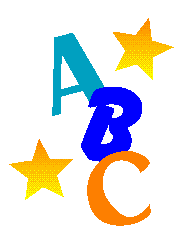 You can tell them secrets and they won't tell, They're fun and playful and just plain swell.
B IS FOR BOYS
Boys need brains. They're dumb and smell bad.
But maybe not always 'cause there's dear old Dad!
C IS FOR CAROLINE
For me it's a tie for number one:
An all-day snack of cookies or gum.
"OK Dad, the ball's in your court now," Caroline prodded. With a sigh, he proceeded with the next three letters.
D IS FOR DAD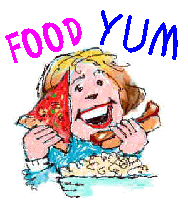 My girls must think me a louse
For trying to keep them from trashing this house.
E IS FOR EATING
When it comes to eating, Caroline's a winner.
She never stops ... except at breakfast, lunch and dinner.
F IS FOR FOOD
Caroline says good food is OK, but junk food is neat.
The absolute best is a 'tween-meal treat!
"Awesome Dad, I knew you could do it! I'll do the next four, and let's see you match me."